Material: nylon 66 Hemetic Seal:nitrile rubber
Protection degree:IP67-5 pressure (rotate position,with O seal)
Ambient temperature: quiescent state -40`C~100`C. Short time to 120`C.
dynamic:-20`C~80`C,short time to 100`C.
Trail: good elastisity,not cause damage to machine,the cable can be inserted through directly without disassembly,convenient
Usage: used for cable fixing on machinery control box,switchboard,and electric apparatus etc.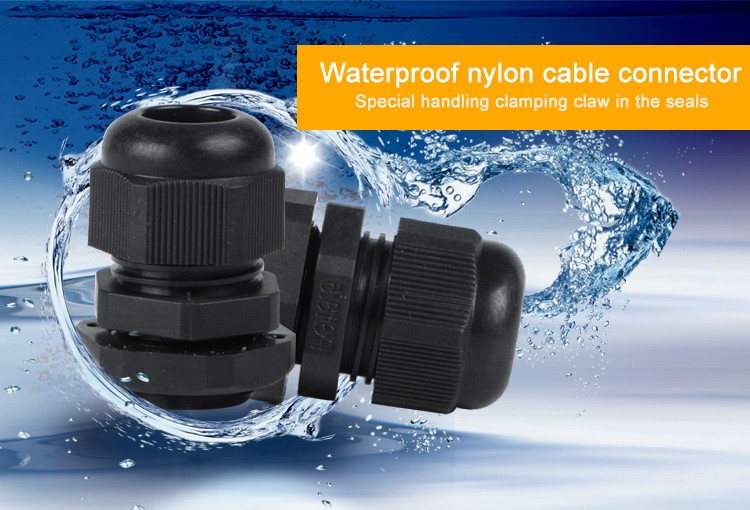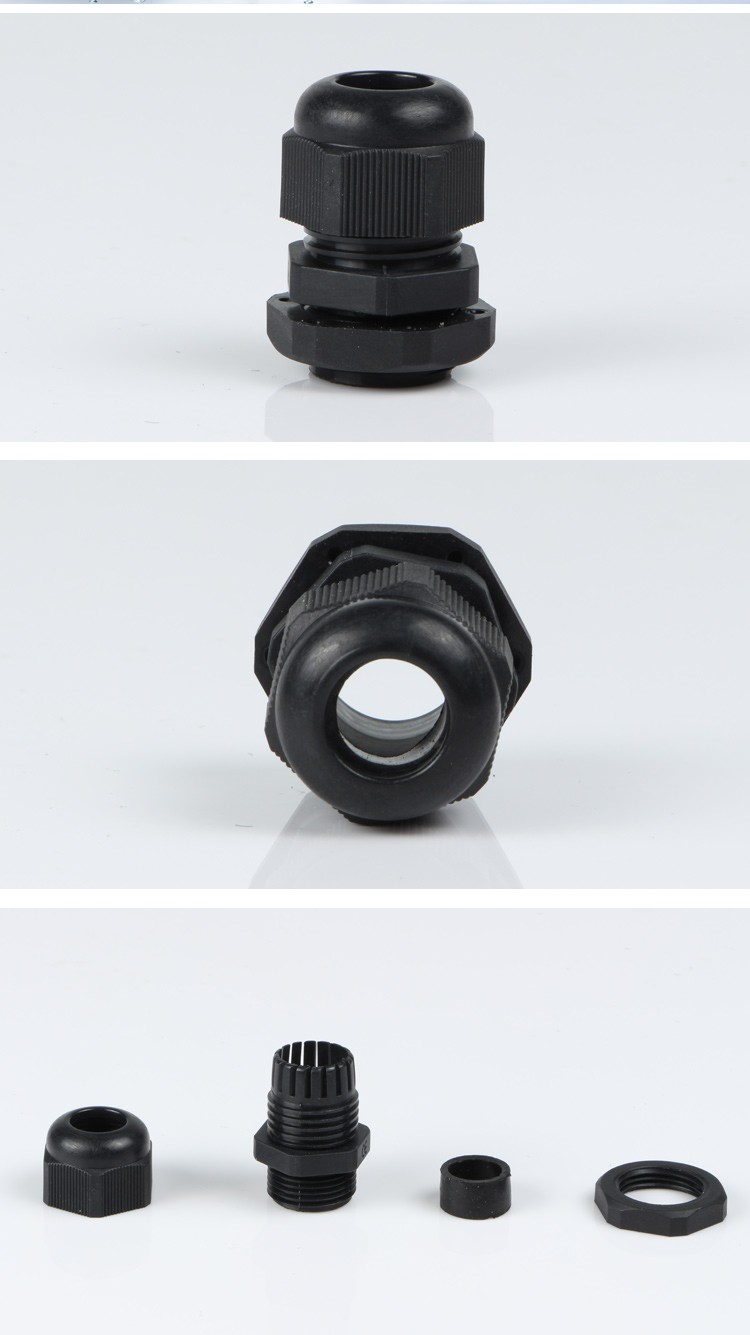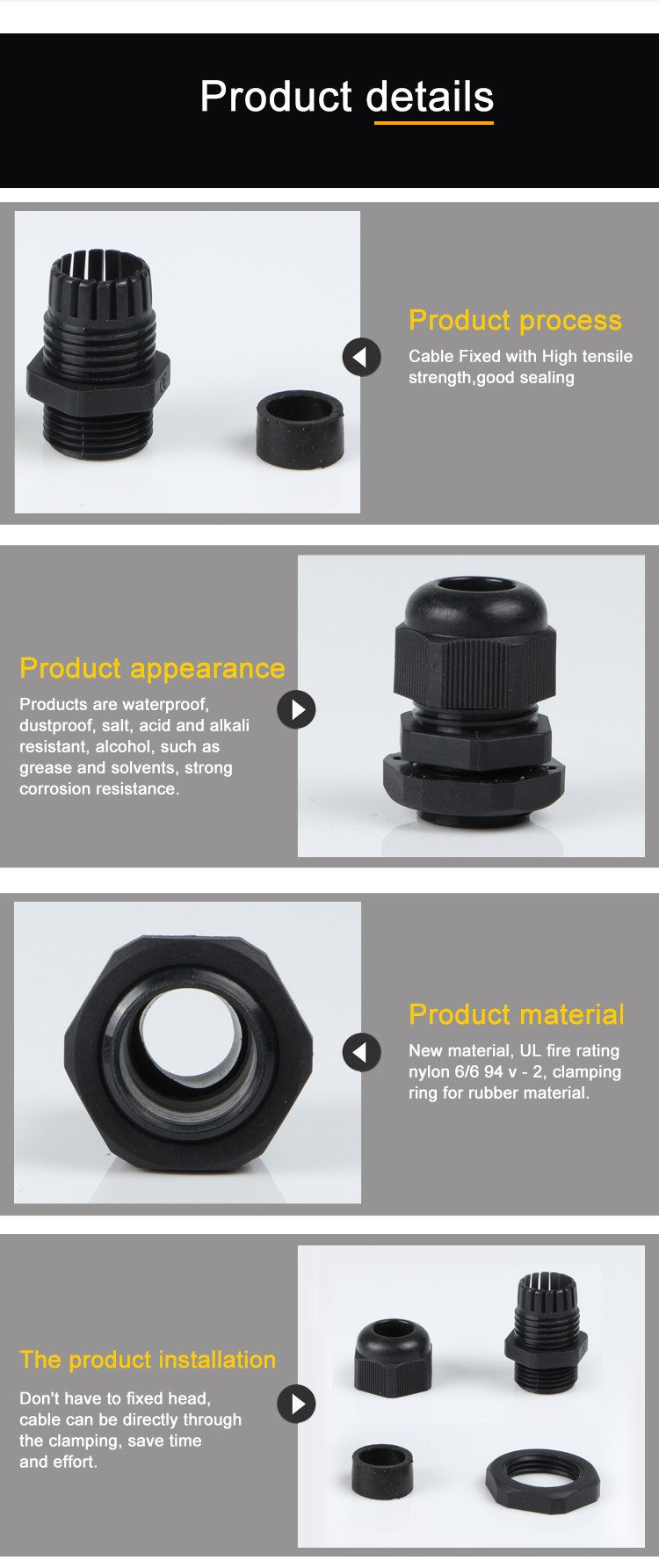 Parameter table

Waterproof Nylon Cable Gland--PG thread type
CODE
Thread AG
Cable range(mm)
Thread O.D.(mm)
Mounting hole diameter
(mm)
Thread length GL
(mm)
Joint length H
(mm)
Spanner size
(mm)
PG7
PG7
6.5-3
12.5
12.5-12.7
7
19
14
PG9
PG9
8-4
15.2
15.2-15.4
8
20
17
PG11
PG11
10-5
18.6
18.6-18.8
8
21
20/21
PG13.5
PG13.5
12-6
20.4
20.4-20.6
8
22
22
PG16
PG16
14-10
22.5
22.5-22.7
9
23
24
PG19
PG19
14-10
25
25-25.2
9
25
24/27
PG21
PG21
18-13
28.3
28.3-28.5
9
27
30
PG25
PG25
22-15
32
32-32.2
10
29
35
PG29
PG29
25-18
37
37-37.2
11
31
40
PG36
PG36
33-25
47
47-47.2
12
37
50
PG42
PG42
38-32
54
54-54.2
13
38
57
PG48
PG48
44-37
59.3
59.3-59.5
14
38
64
PG63
PG63
52-42
72
72-72.2
15
42
77