Nylon cable tie manufacturer
Datetime: 8/13/2019 9:42:00 AM Visit: 77
Company Profile
Yueqing Qiligang Plastic Co., Ltd was established in 1996, is specialized in manufactuing and selling various plastic products, such as nylon cable ties, nail cable clips, expandnails, nylon cable glands, witing ducts, tube pre-insulating terminals, cable markers, safety-type wire joints, screw on wire co-nnectors, spiral wrapping bands, and set pieces, as well as such metal products as tube nude terminals and copper tube terminals and so on. We have self R&D Team.We can accept constructing plastic mould task if you have special design.We value the Quality First.
Phone: +86-577-62658186
Fax: +86-577-62658185
Email: sales@qiligang.com

product description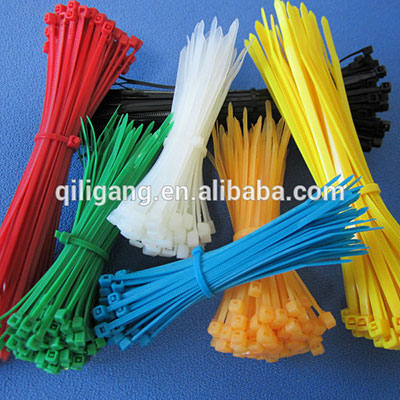 18LBS tensile nylon cable tie is made of UL-approved nylon 66.It is made by injection molding and has a fire rating of 94V-2. It has good acid resistance, corrosion resistance, insulation, and is resistant to aging and strength. Widely used in electronics factories, strapping TVs, computers and other internal cables, fixed lighting, motors, electronic toys and other lines.
Operating Temperature:-40 ℃~80 ℃
Color:white(natural color),UV-black. Red,yellow,green,blue,other colors are available as requested.
Usage:For tidying wire and cable installations
Certificates: ISO9002,CE,ROSH, PAHs.
Packing:100pcs/plastic bag (general export packing),blister packing, plastic bags with the color label, other packing are available as customers'request.
plastic double locking cable ties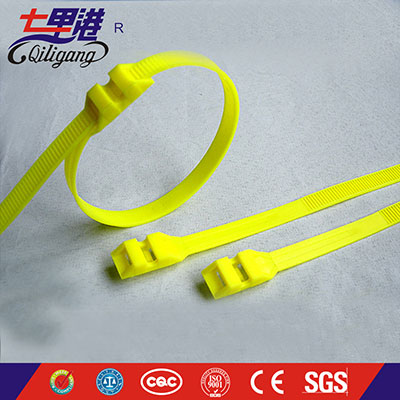 The plastic double-locking belt is made of nylon 66. It is a new product of Qiligang Plastic Co., Ltd. It has the following four characteristics:
1. Classic round lock design
Classic styling small cut round special locks, designed.Can prevent them from being hooked, rough surfaces that can be easier to install through cable tiev.
2. Smooth belt edge
Reduce stress concentration during the process, tightly packed, sturdy, and stronger, more suitable for binding content changes, environmental changes without slackening.
3. Rib perfect combination
Firmly lock the harness and can to prevent slippage.
4. Become a unique distortion
The non-slip tail design ensures that the plane is mounted in the lock and provides cable tie orientation.