Nylon cable tie manufacturer introduction
Datetime: 10/9/2019 10:07:00 AM Visit: 148
Company Profile
Yueqing Qiligang Plastic Co., Ltd was established in 1996, is specialized in manufactuing and selling various plastic products, such as nylon cable ties, nail cable clips, expandnails, nylon cable glands, witing ducts, tube pre-insulating terminals, cable markers, safety-type wire joints, screw on wire co-nnectors, spiral wrapping bands, and set pieces, as well as such metal products as tube nude terminals and copper tube terminals and so on. We have self R&D Team. We can accept constructing plastic mould task if you have special design.
Phone: +86-577-62658186
Fax: +86-577-62658185
Email: sales@qiligang.com
product description
8" (3*200MM) 18LBS tensile nylon cable tie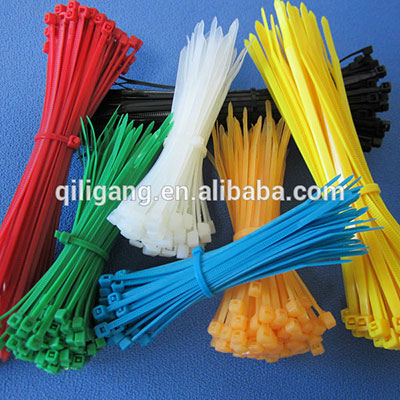 Material: Nylon 66,certificated by UL.
Description: Heat resisting, erosion control, insulating well and not apt to age.
Operating Temperature: -40℃~80℃.
Color: white(natural color),UV-black. Red,yellow,green,blue,other colors are available as requested.
Usage: For tidying wire and cable installations.
Certificates: ISO9002,CE,ROSH, PAHs.
Packing: 100pcs/plastic bag (general export packing),blister packing, plastic bags with the color label, other packing are available as customers'request.
Outline: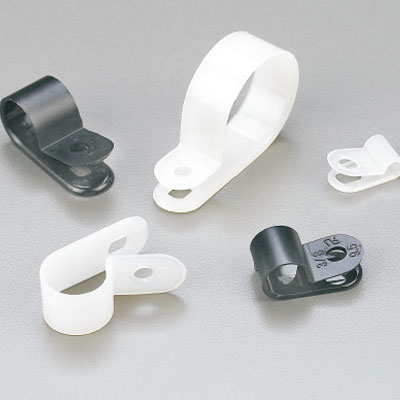 The R-type nylon cable clamp is made of nylon 66 94V-2. Nylon 66 is a crystalline engineering plastic. It is a high toughness material with a low coefficient of friction, wear resistance and excellent self-lubricating properties. It is also very oil and chemical resistant, so it is most suitable for use as a mechanical material. The color of nylon material is translucent grayish white.
R-type nylon cable clamp is used to securely fix the position of wires, cables and fittings. It is tough and not easy to break. It is a good choice for finishing cables; corrosion resistance - rust and corrosion resistance; heat insulation - low thermal conductivity; Magnetic - without magnetism, these properties make plastic clips widely used in electrical, electronics, medical, automotive, semiconductor, civil construction and other industries.