Stainless steel cable tie manufacturer recommended
Datetime: 7/10/2019 10:44:00 AM Visit: 82
Yueqing Qiligang Plastic Co., Ltd. was established in 1996, specializing in the production and sale of various plastic products, such as nylon cable ties, nail clips, expansion screws, nylon cable glands, wire tubes, tube pre-insulated terminals, cable marking, safety. Type wire connectors, screw wire connectors, spiral wound tapes, fasteners, and metal products such as bare terminals and copper pipe terminals. We have our own R&D team. If you have a special design, we can accept the task of building plastic molds. We value quality first.
Our factory has the highest quality and has passed ISO9001. Most of our production is strictly through CE / SGS / REACH / ROHS standards.
Products are exported to Southeast Asia, Africa, Europe, America, Australia and other countries and regions, and are well received by customers all over the world. In order to further expand our business, we look forward to receiving more specific consultations and working with all our customers on a mutually beneficial basis.
Yueqing Qiligang Plastics Co., Ltd. wholeheartedly develops together with companies all over the world, and works together to achieve success.
Phone: + 86-577-62658186
Fax: + 86-577-62658185
Email: sales@qiligang.com
Product introduction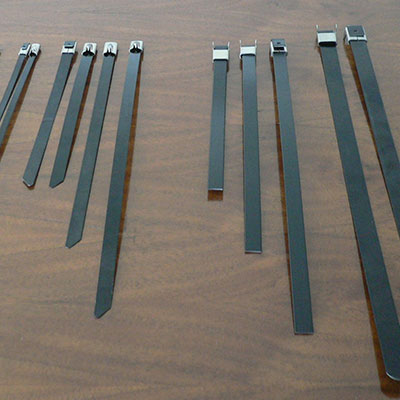 The PVC stainless steel cable ties are made of 304 and 316 stainless steel, and the surface is sprayed with PVC. Stainless steel cable ties are the most effective way to secure cables and pipes. Good induction and not easy to age.
Scope of application
Mainly used in doors, heavy industry and underground applications
Product Features
It has heat and corrosion resistance.
Ball lock 304 stainless steel cable ties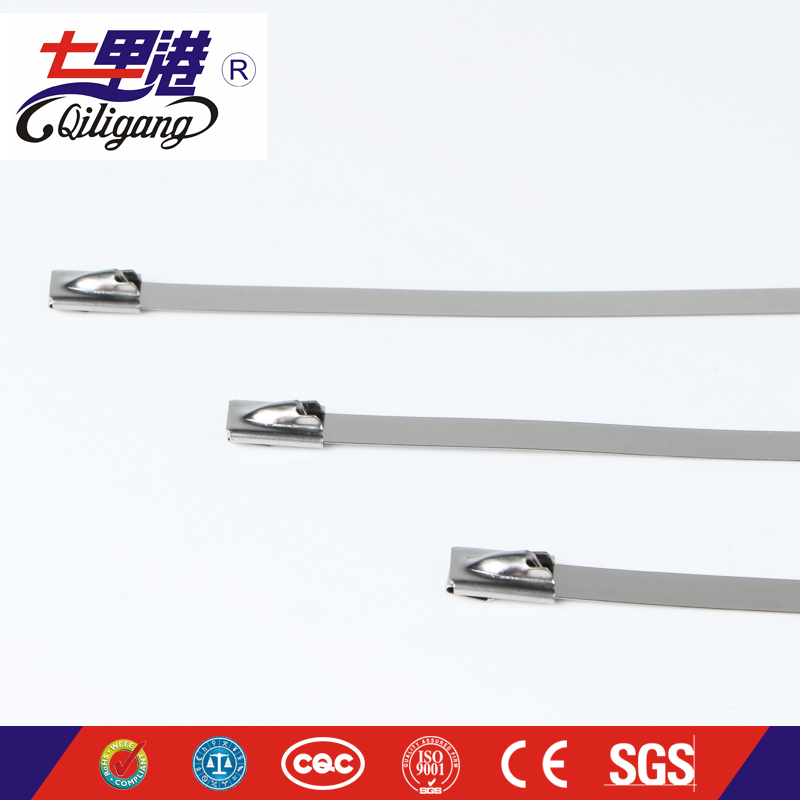 The ball lock 304 stainless steel cable tie is made of 304 stainless steel, and the lock type is a ball lock L-shaped buckle.
Operating temperature
100 ° C ~ 500 ° C
Features
1. Unique self-locking mechanism, easy and fast operation
2. High tensile strength
3. Non-flammable