cable clamp manufacturer
Datetime: 8/9/2019 9:58:00 AM Visit: 104
product description
Circle cable clamp plastic wall clip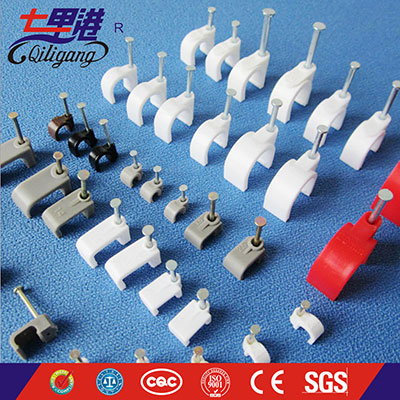 Round cable clamp for satellite and pump cables.
Material: made from PE (white,grey)
Trail: elasticity and shock resisting, inserting type,nail attached in clips
Directions: Place clip over cable and hammer nail gently,ensuringing that it is square in the cable clip.When fixing to hard brickwork,hammer the nail into a joint wherever possible to ensure a secure fitment.
Floor plan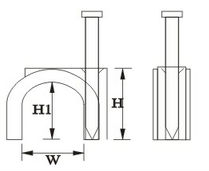 Insulated Spade Terminals (TO-JTK)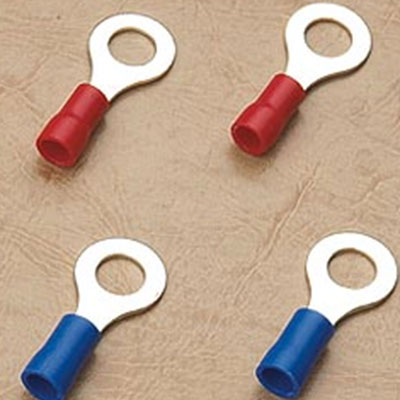 The circular pre-insulated terminal, also known as the circular cold-pressed terminal, is one of the cold-pressed terminal specifications. The electronic connector and the air connector are all attributed to the cold-pressed terminal. It is an accessory product for electrical connection and is industrially divided into connectors. With the increasing degree of industrial automation and increasingly strict and precise industrial control requirements, the use of terminal blocks has gradually increased.
Metal material: copper (E-CU)
Metal plating: tin plating
Pre-insulation material: vinyl (PVC)
Maximum temperature: 75 C
Maximum electrical rating: 600Volts
Crimp advantages
1. When the wire terminals are in close proximity, it can improve the insulation safety and prevent the wire from bifurcation.
2. Make the wire easier to insert into the tip.
Company Profile
Yueqing Qiligang Plastic Co., Ltd was established in 1996, is specialized in manufactuing and selling various plastic products, such as nylon cable ties, nail cable clips, expandnails, nylon cable glands, witing ducts, tube pre-insulating terminals, cable markers, safety-type wire joints, screw on wire co-nnectors, spiral wrapping bands, and set pieces, as well as such metal products as tube nude terminals and copper tube terminals and so on. We have self R&D Team.We can accept constructing plastic mould task if you have special design.We value the Quality First.
Our products are exported to Southeast Asia, Africa, Europe, America, Australia, and other countries and regions, and obtained the high reputation by the customers all over the world. In order to further enlarge our business, we are looking forward to receiving more specific enquiries and cooperating strongly with all clients based on mutual benefits.
Phone: +86-577-62658186
Fax: +86-577-62658185
Email: sales@qiligang.com